To add photos to a spec or selection item, first select "Edit."
Scroll to the bottom of the page to where you see "Files" and click the "+ Add files" button to search for and attach photos from your computer.
Once you've selected a photo, you can also add an optional description, photo labels and decide who the photo should be shared with (partners and clients).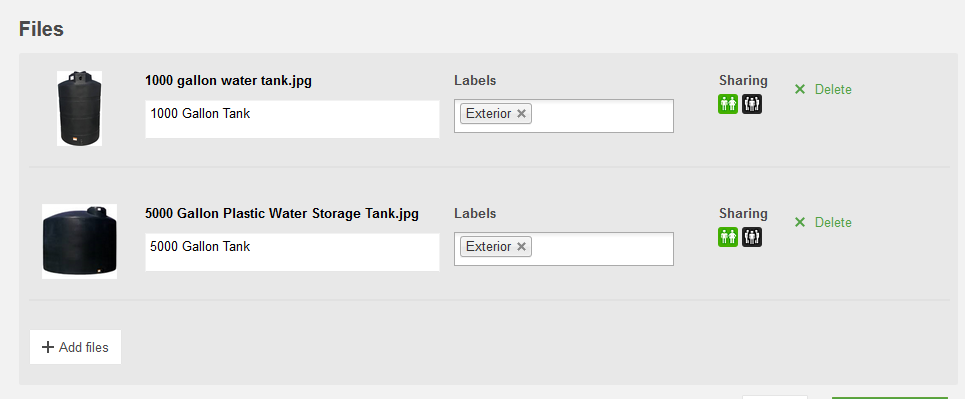 You can quickly add multiple photos to your selection item by simply highlighting the ones you want when searching your computer. You can do this by clicking your "Ctrl" key and clicking on the individual photos. You can also drag and drop your photos from a folder directly to the "+ Add files" button without having to click it.