Communicate more detail in a fraction of the time
Do you find yourself taking hundreds of pics between rough-in and drywall to make sure you record every inch of your projects? Traditional smartphones get the job done but there's a better (and easier) way!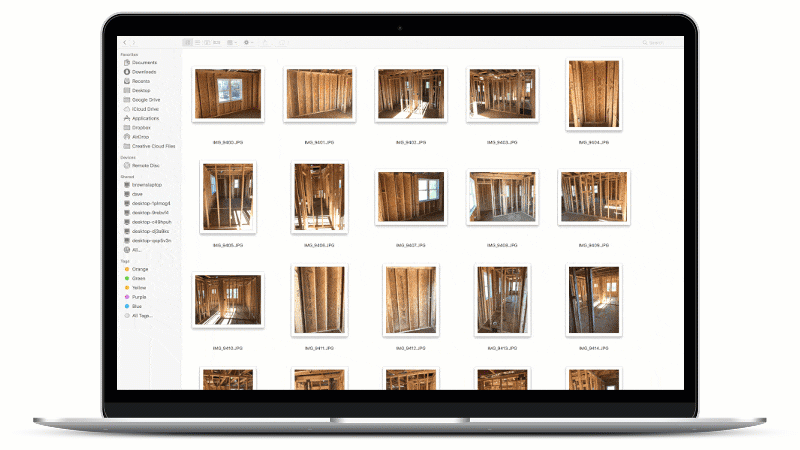 CoConstruct supports uploading and viewing 360 photos from the leading 360 cameras on the market. With a simple *snap* you can document an entire room and move on. No need to shoot every floor, wall, ceiling, outlet, or light.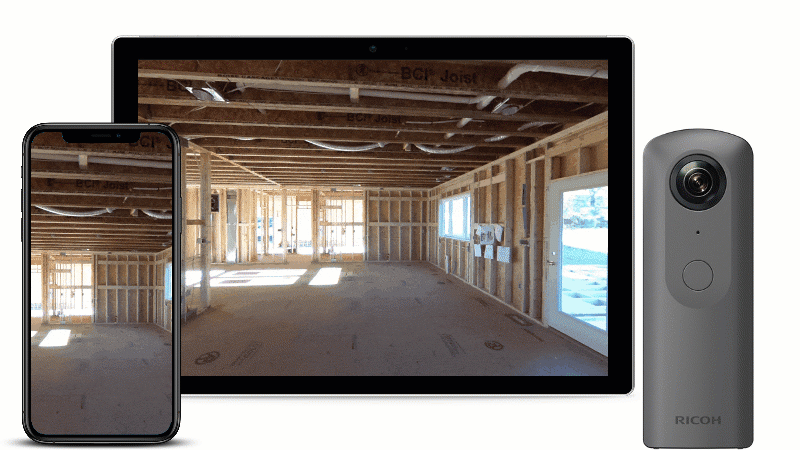 A picture is worth 1,000 words
Not only does 360 photography make it easy to document your jobsite but your clients and prospects will love it too. Do you have remote clients who are anxious to see photos of progress of their vacation home? A 360 photo lets them see the whole room as if they were there! Want to impress a prospect? Everyone has brochures and slideshows on their website. Drop your phone in a virtual reality headset and let them "look around" that dream kitchen you built a few months ago as if it were theirs already
What are 360-degree photos?
360 photos are another form of photo with a .jpg format that capture a 360-degree or spherical "panorama" with a single snap. CoConstruct has an in-app viewer that lets you and your clients interact with 360 photos by either moving your smartphones around, dragging or swiping on the screen, or using a virtual reality viewer.
How to get started
How do you get started if this is all new to you?
Get your hands on a 360 camera (don't worry, they are pretty affordable).
Simply snap a photo of each room, collecting floors, walls, and ceiling.
Then upload to CoConstruct, just like you would with any other photo. You can upload 360 photos to the Photos section of a project, or apply it to relevant Job Log entries To-dos, or other tasks. Congrats, you're done!
We will open it in a special viewer on web and mobile when opened by your team, your clients, or your trade partners.
Once uploaded, the photos will have an icon indicating they are 360-degree photos.
When the photo is selected from the mobile app, it will open in a viewer that will allow you and your clients to interact with it, and experience the project virtually!
From the mobile app, this will let you view the photos directly from the app, or with a VR headset.
In your browser, you can click on the photo to launch a 360 viewer, letting you click and drag to move around the image.
Camera suggestions
While the feature was in development we tested a few 360 cameras and we can say with certainty that the following cameras will work beautifully with our viewer:
Also note that the Google has a Photo Sphere functionality that will let you take these spherical photos with your phone. This app is free, but more time consuming compared to snapping a camera or taking multiple pictures manually. You can find the Photo Sphere functionality on iOS as part of the iOS Google Street View app, or as part of the Google Camera app for Android.
Other 360 cameras may work well with CoConstruct, but with many cameras and file formats, we aren't able to vouch for consistent results with other models.