Did you know that CoConstruct's Time Clock includes GPS tracking directly from the mobile app?
With an at-a-glance view of time entries for your team, managers can enjoy the confidence that comes with knowing where employees are clocking in and out in relation to the jobsite.
The first time your employees clock in, they will be prompted to allow CoConstruct to collect their location. After they accept that, their location will be captured each and every time they clock in and out of CoConstruct on their mobile device.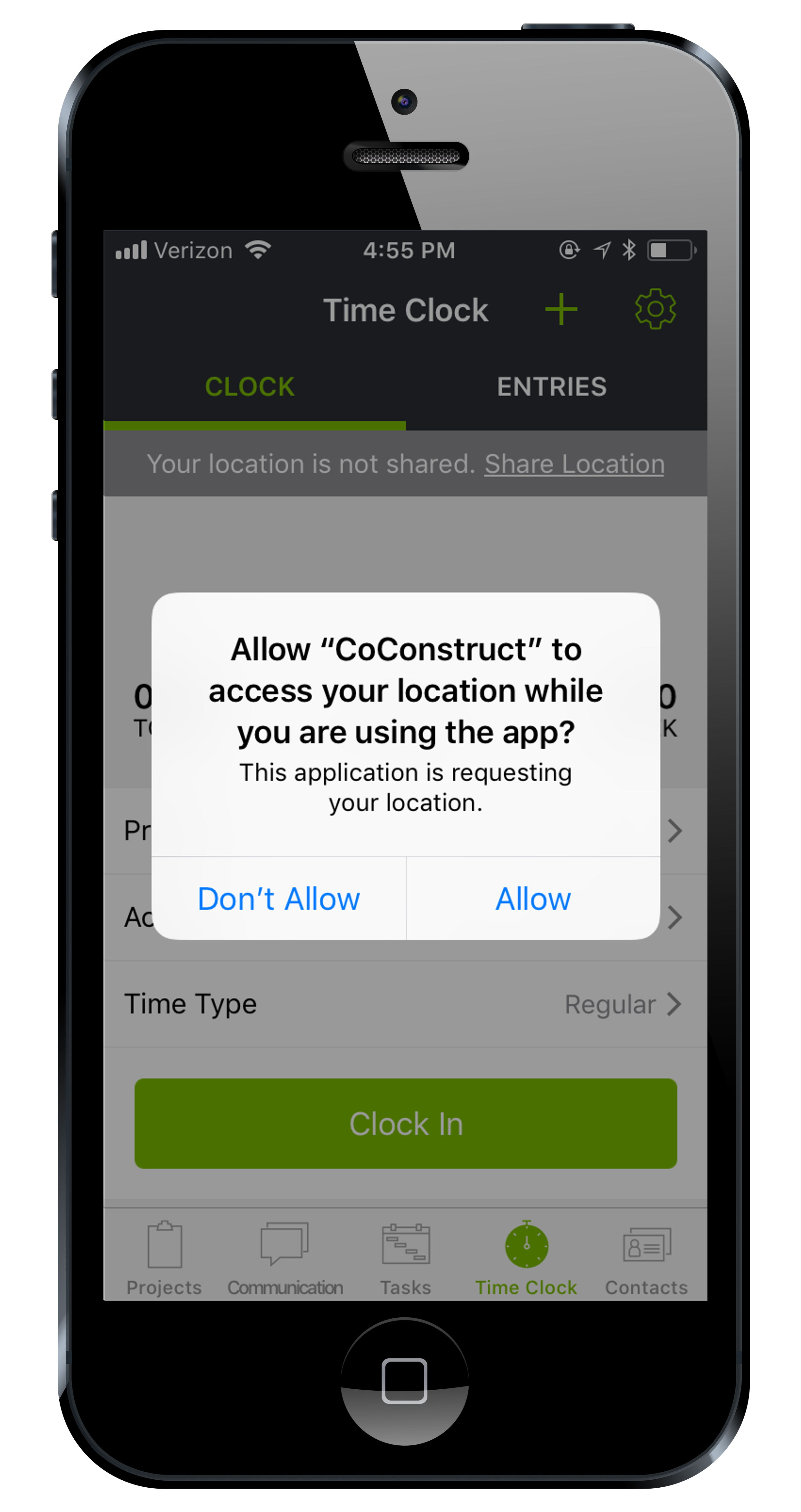 If your employees clocked in or out away from the project's address, we'll let you know with warning icons on the Time Clock page.
How does CoConstruct know whether your employees are onsite or offsite? It all goes back to the project's address you entered when setting up the project.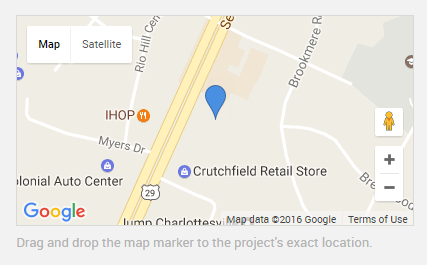 Simply enter the address on the Setup page, fine tune the location by clicking and dragging the marker on the map to the exact location, and CoConstruct will take care of the rest, mapping your employees locations relative to the jobsite.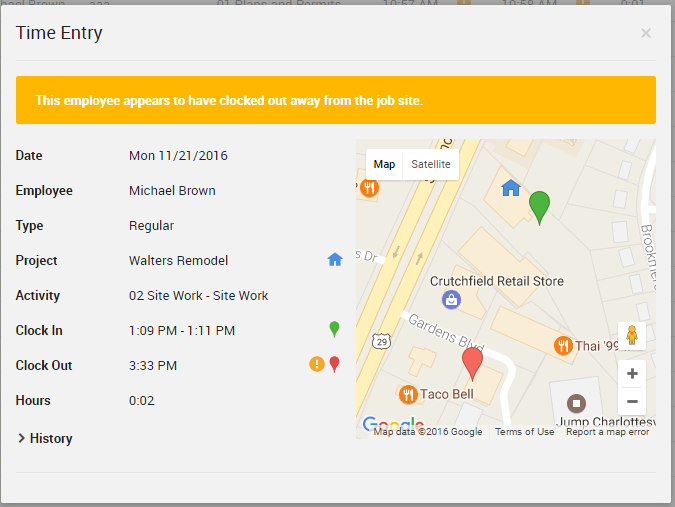 Note: The Time Clock function is only available on CoConstruct's Standard or Plus plans.