The project's messages page is a great way to communicate on general inquiries with your client. This communication platform efficiently connects clients and your team on topics and questions about the project as a whole, such as: When might they be available for a meeting? Have they had a chance to review the proposal and system and make a decision on their project?
Getting Started
To ensure everyone stays in the loop about new messages, set up the appropriate instant alerts. When setting up a client, enable alerts for messages or as you type the message, @ Mention whoever you'd like to call out. If you have your client's instant alerts turned on, they'll receive an email with your message and can simply reply to the email to respond. CoConstruct takes care of making sure that reply is recorded in the system.
You can easily attach files and photos to messages to share them with your clients. Any attached files and photos will be included in the email notification the client receives.
With the CoConstruct mobile app, you can receive an instant push notification to your phone and give your clients a quick reply through the app, even when you're out in the field.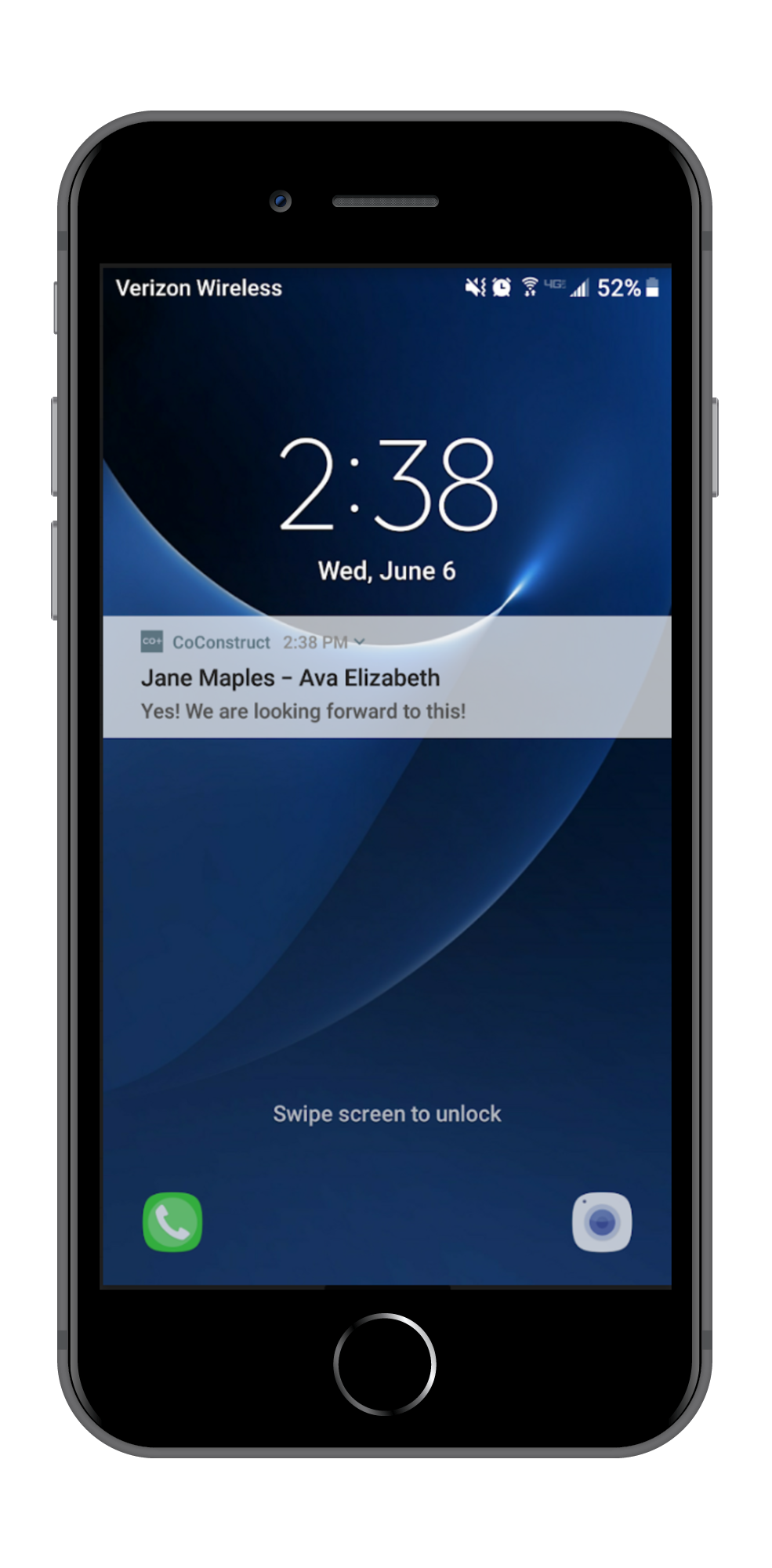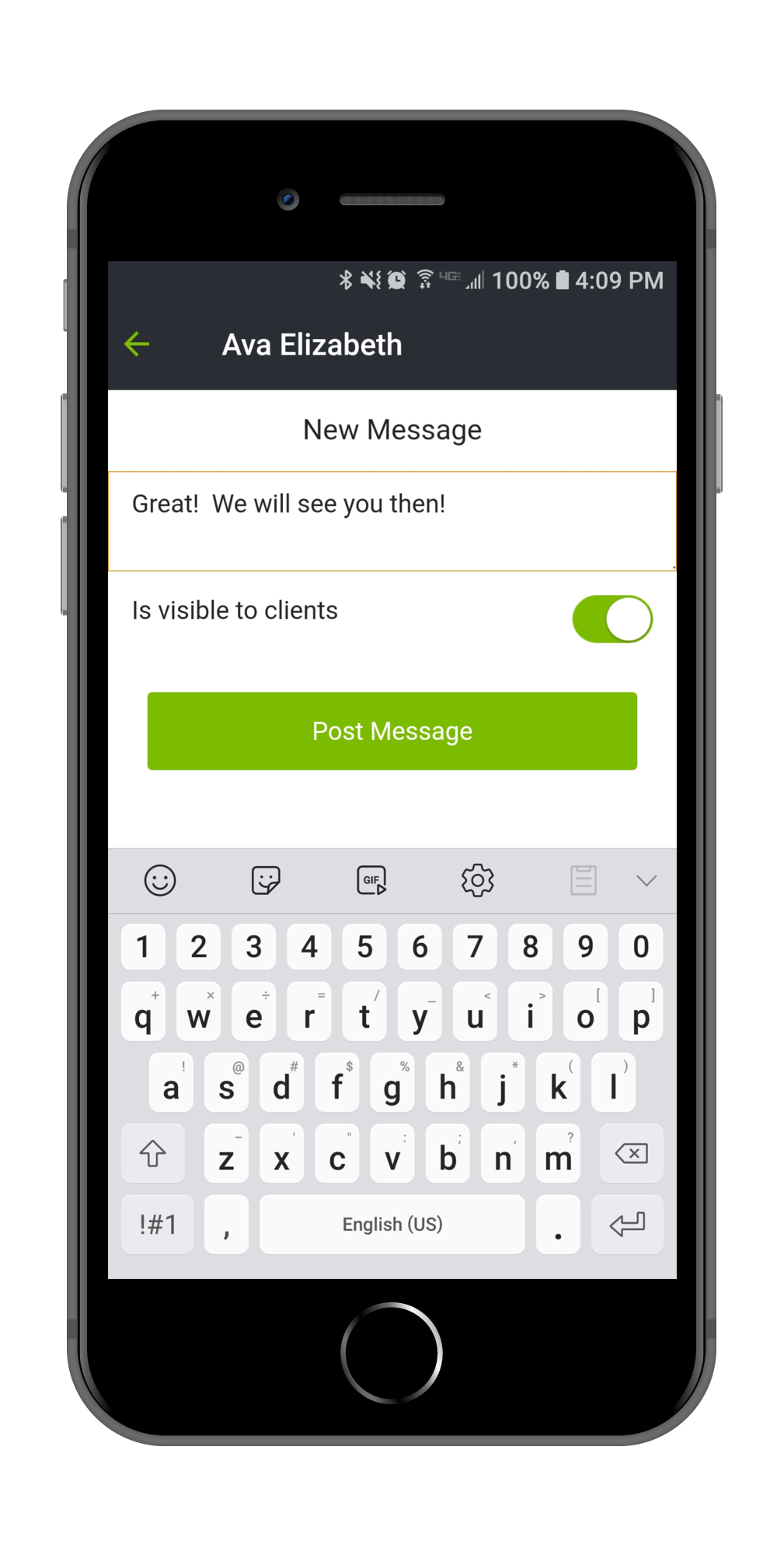 Messages provide a streamlined and organized folder for general project inquiries. To communicate with both clients and trade partners, use the Comments area of the Specs & Selections page. Here everyone can discuss details regarding particular scope of work that's easy to find and reference.