The project's messages page is a great way to communicate on general inquiries with your client - When might they be available for a meeting? Have they had a chance to review the proposal and system and make a decision on their project?
If you have your client's instant alerts turned on, they'll receive an email with your message and can simply reply to the email to respond. CoConstruct takes care of making sure that reply is recorded in the system.
With the CoConstruct mobile app, you can receive an instant push notification to your phone and give your clients a quick reply through the app, even when you're out in the field.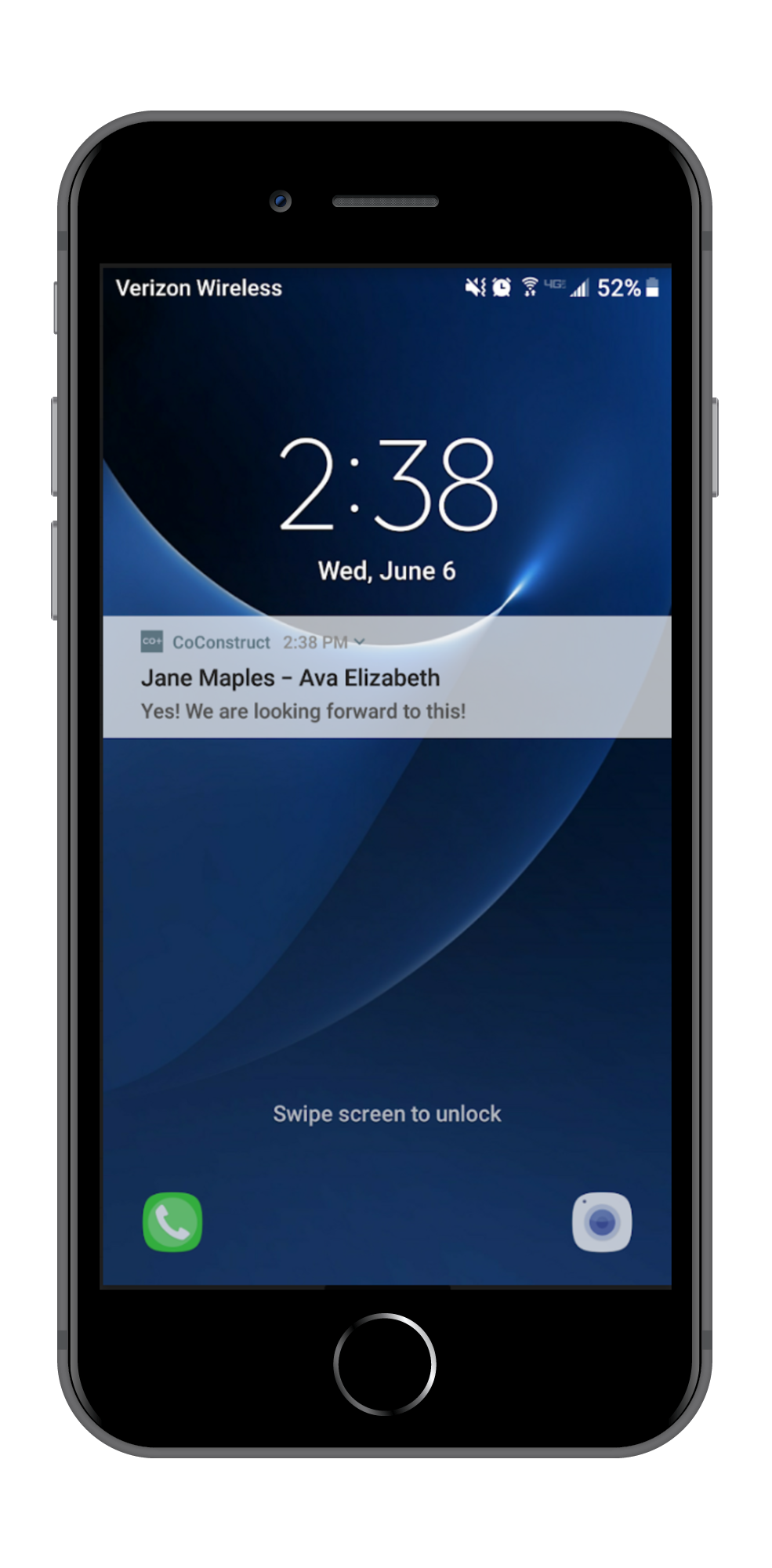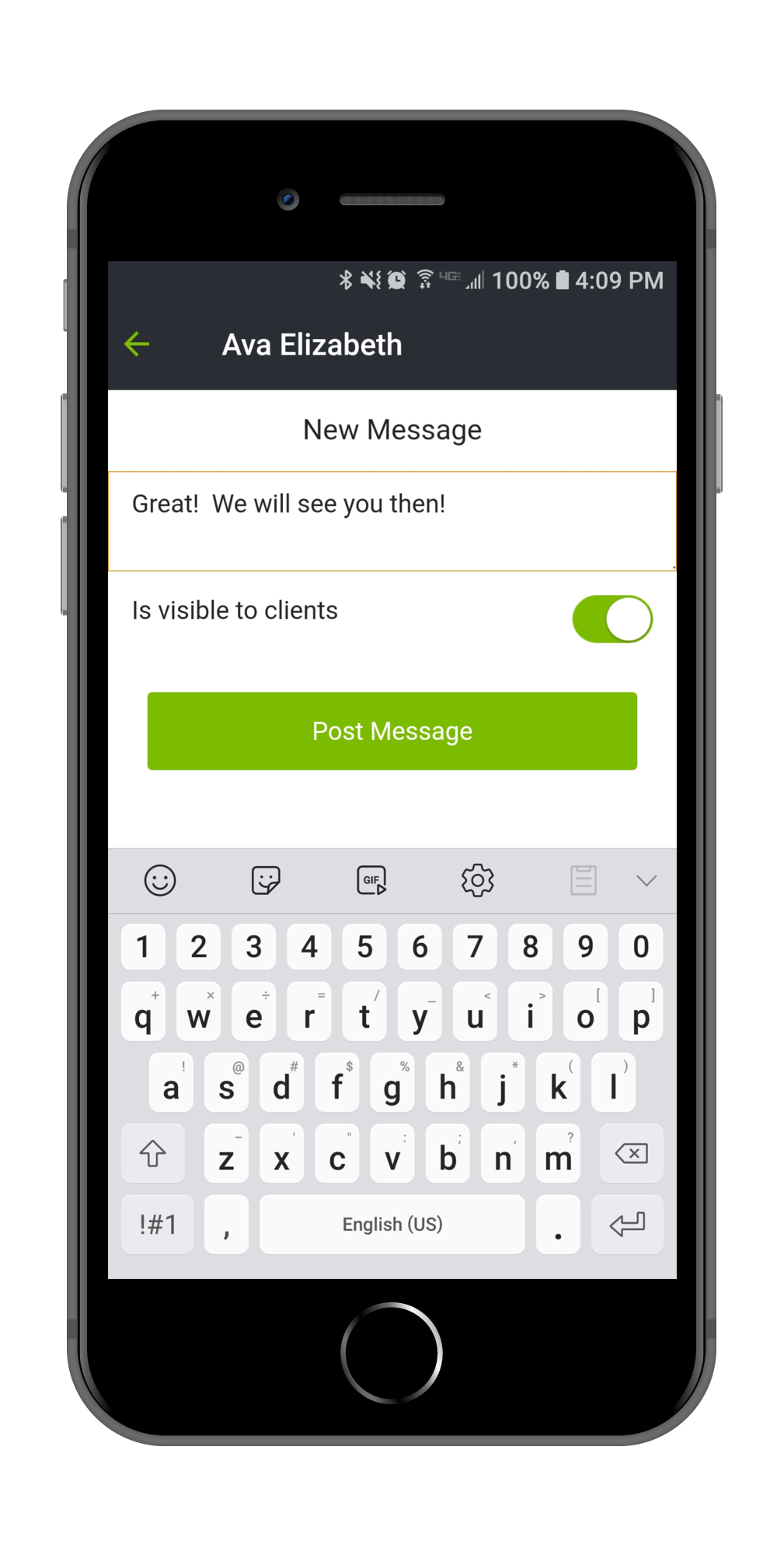 Messages are reserved for communications between builders and clients. Trade partners cannot be included on messages. For more information on having 3-way communications with both your trade partners AND clients, view our article here.