First, be aware that you can edit an invoice even after it has been issued. So, for minor typos or corrections, you may find that you do not need to completely void the invoice.
But, if you have issued an invoice that no longer applies or that needs to be rescinded, you can void it with the steps below:
Head to the Invoices page of the project
Click the "..." icon next to the invoice you want to void.
Select "Void"
Your voided change orders will still be visible within your account to ensure the historical record is clear. Voided invoices will be grayed out on the Invoices list and will have a "VOIDED" watermark when viewing the full document.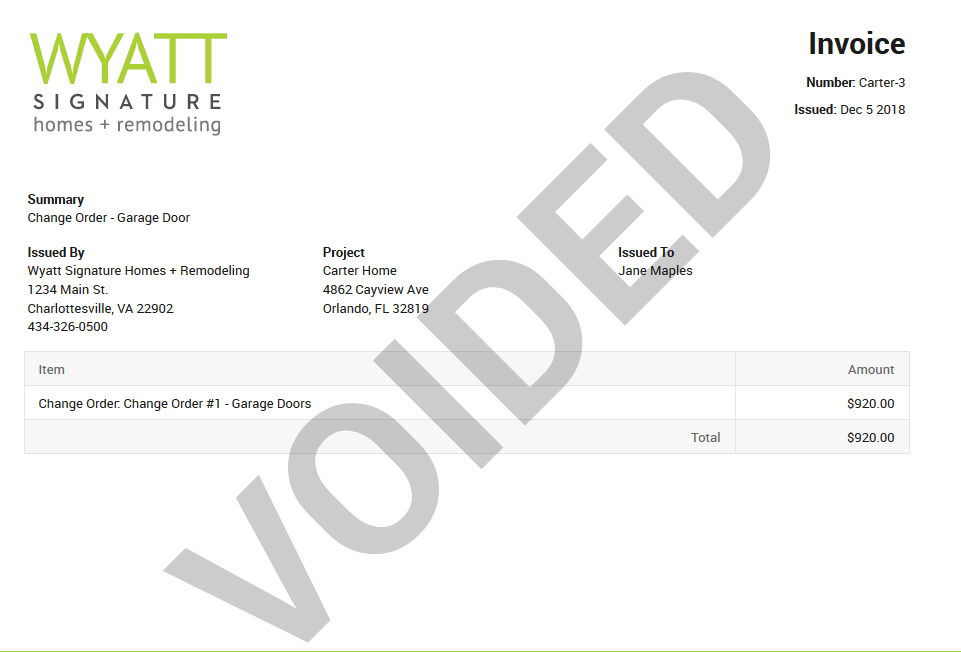 For draft invoices that have never been issued, you will see an option to "Delete" the draft document, rather than voiding. This will completely remove the invoice from your project.